Noted for her sophisticated yet dramatic design aesthetic, Danielle Nicole Jennings is the founder and Principal Designer of dnj design..
Born in Toronto, where she grew up and earned her degree in Interior Design, Danielle started her career in her native city, working as a Jr. Designer in an exclusive design studio.
Passion for the arts brought her to Florence in 2000 to further her studies; however, fate persuaded her to remain in the Tuscan capital, where she continued working in design, as well as pursuing her love for fashion and the arts.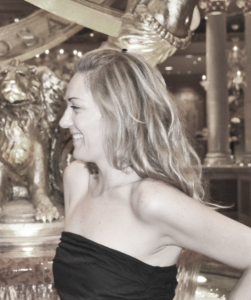 Danielle's profound enthusiasm for design and style created endless opportunities – she spent several years working closely with world-class designers under the iconic brand Jimmy Choo. Her role with the company required an impeccable attention to detail, giving her valuable insight on the importance of Italian Craftsmanship and the element of Luxury.
In 2015, she founded her own Boutique Design Studio DNJ Design, finally fulfilling her dream of creating a design brand tailored to the international luxury market. With offices based in Florence Italy, she continues to split her time between the two continents, gaining global perspective and working for clients throughout Tuscany and the Toronto area.
Enriched by two cultures, a hybrid of energies, she is able to understand the needs of diverse lifestyles and transcend these emotions into beautiful and functional living spaces.
For as long as I can remember I have always had a passion to create; Interior Design is the best way I can express myself.

Growing up in a conservative metropolis like Toronto, I learned structure; Italy has given me flair.
I like to use both of them in my designs. It's like a game of seduction.